ACTIVITIES
'MILL - BEACH'
What could be more enjoyable than sunbathing and cooling off by the pool with a good movie, or watching some sports, all complete with refreshing cocktails and fine foods? ... To enjoy the privilege of tranquility, and afterward a pleasant barbecue garden party with music, cooking over the fire to close the day? ... Or simply enjoying comfortable sun beds lying under the immensity of the starry sky? ... If anyone longs for anything else to do during their days spent here there is no lack of options:
Zsámbék Basin:
In the picturesque Zsámbék Basin we recommend viewing the ruins of the Zsámbék Church, the famous Korda Studios and the renowned wineries in Etyek.
For horse lovers, the Sóskúti Equestrian Sports Club is 3 miles away, offering enjoyment of all forms of equestrian sports.
Budapest:
The capital is in 25 kilometers, awaiting visitors with countless bus and boat sightseeing programs, museums, cultural events, nightlife, concerts, festivals. We recommend the Amazing Race program, which operates in several cities in the world with great success, and this summer is now available in Budapest as well as in the Budapest Amazing Race. This is a thoroughly modern and innovative, interactive sightseeing tour with a variety of activities during which total escape from boredom is guaranteed!
Lake Velence
Lake Velence can be reached in 25-30 minutes from the Villa Malom via the M7 motorway.
Balaton:
Lake Balaton can be reached in 40-50 minutes from the Villa Malom via the M7 motorway.

If you choose to seek recreation outside the wall off the Villa Malom, you don't have to miss out on the carefree pampered feeling, because odon't to miss the carefree feeling of a single member of the company, as with prior arrangement of a time and price, our partner company will take you to your destination and back in their 16-seat Mercedes bus.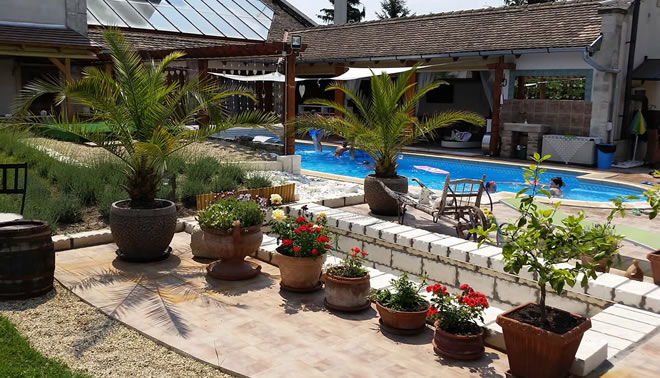 AMAZING BUDAPEST RACE - Interactive sightseeing tour and released at room outdoors! Explore the sights of Budapest as part of a puzzle game, figure out which way your route passes, and solve the tasks waiting for you! The tour is 3-4 hours long. Visitors from the Hungarian countryside are recommended to try the TOURIST sightseeing tour, while Budapest residents should try INSIDER tour!
Read more: www.amazingbr.com