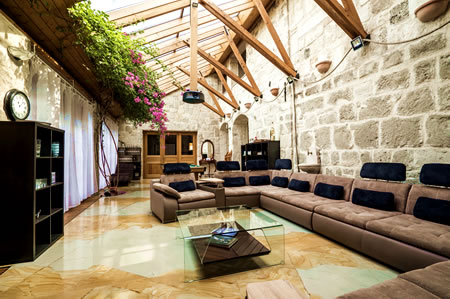 The social spaces are all equipped with cozy sofas, and armchairs. Here, everything really is all about undisturbed relaxation, taking into account all the finer aspects of comfort and convenience.
The ground level of the hotel provides a great venue for social gatherings, while on the two upper levels you can discover the luxury suite, as well as the Silver, Graffiti and Turquois rooms, where you can rest and enjoy life. Back on the ground floor you can find the classic room, which is well isolated from the others.
Also on the ground floor, next to the recreation room is a dining-hall with banquet table, comfortable armchairs, fireplace, 65-inch 4K 3D Smart TV and a Yamaha sound projector. The two areas can be separated or opened at will.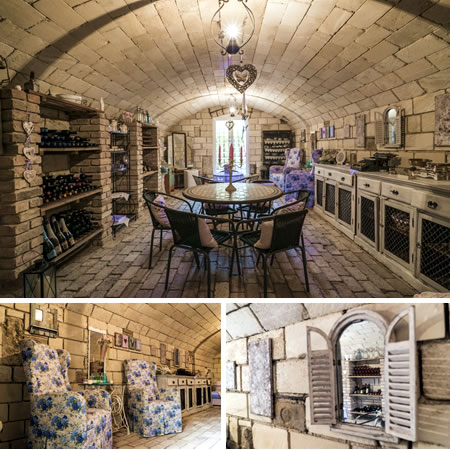 The Provençal-atmosphere wine cellar has direct access to the garden and is accessible by lift or stairway from the villa, or from the pool by stairway.
The second-floor has a kitchen and sanitary facilities are shared!